What a riveting, roller-coaster of a read this book was and I loved every second of it.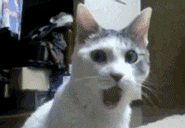 The Perfect Life tell the story of Vanessa, a rather naïve young woman, who when struggling with life finds a form of escapism by visiting properties she would never be able to afford and pretending to be someone else.
Nuala Ellwood is an author whose works I've never read before, but after having read The Perfect Life, I'm itching to check out her backlist. I enjoyed this book so much I read it in one sitting as I simply could not put it down. From the first page I was hooked.
Name an emotion and I was made to feel it through the author's skilful writing. Frustration, pity, relief, I was taken through all of them while watching Vanessa's tragic story unfold. The pacing was perfect, the characters felt very real and towards the end I found myself rooting for the main characters despite not having liked her much at the beginning of the book.
However, before jumping into this book it's definitely worth checking out the trigger warnings as this wasn't an easy read at times. If you are a fan of fast-paced psychological thrillers with well developed characters and a well written plot of twists and turns then this could be a read for you.
Release date – 5th August 2021
*Copy provided via Netgalley in exchange for an honest review*
Trigger warnings – rape, abortion, abuse, death, gaslighting