4.5 stars
Wow. I liked this a lot.
The Wolf Den grabbed me as soon as I started reading it and did not let me go until I finished the book.
This is a beautifully told tale of Amara, a smart, ambitious Greek woman, who through several misfortunes in her life ends up being forced to work in a brothel or lupanar which translates to 'a wolf den'. Her life at the brothel is horrible but her determination to make another life for herself that ran through the book was awe inspiring. I was rooting for her character from start to finish.
Although this is very much Amara's tale, the other women, or 'she-wolves' whom she meets and befriends in the brothel are very much a part of this book, too.
The women are so vividly described and each one was a truly unique character, the author did an amazing job at bringing the characters to life and showing the complex dynamics of their found family. The kindness and love they showed each other, as well as jealousies and feuds between brothels helped to weave an intricate plot that had me hooked.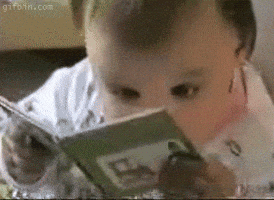 The Wolf Den is told in the third person and Elodie Harper has managed to create a truly immersive setting in this book. This definitely wasn't an easy book to read at times, due to the nature of the world Amara finds herself in, but the dialogue, host of colourful characters and well paced plot kept me reading.
For me the mark of a good book is how long the characters and their stories stay with me after I put the book down, and the women from The Wolf Den will certainly be staying with me for a long while, though I would advise to check trigger warnings before delving into this read.
If you enjoy Ancient Roman historical fiction told from an often overlooked female perspective which is emotional, heartbreaking but also has glimmers of hope, then this could be a read for you.
*Copy provided via Netgalley in exchange for an honest review*
Release date- 13th May 2021
TW: Rape, sexual assault, pretty much anything horrible you can think of.